PPC Management Services Company in Louisville/Canada/UK
The success of traditional marketing has so far largely depended on the available budget. Due to the digital change, the media usage behavior and thus also the marketing possibilities for companies have also changed. The digital natives are gaining more and more share of the purchasing power, but the number of so-called silver surfers is also increasing and the marketers adjust to this. Another fact is that 90% of customers' purchase decisions, regardless of whether they are B2C or B2B, are preceded by an online search. Pay per click marketing is, therefore, the ideal way to increase interactions, improve lead in more efficient manner.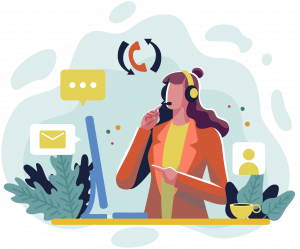 How does PPC marketing differ from other marketing services?
Pay-Per-Click is a common billing model in online marketing in which the service is billed per click. You only pay when your advertising materials such as paid search ads are clicked on. The billing does not take place for the insertion itself. PPC is particularly thought-provoking for smaller companies. With a small marketing budget, you can easily place your ads on different platforms, social networks, and search engines etc. through PPC marketing.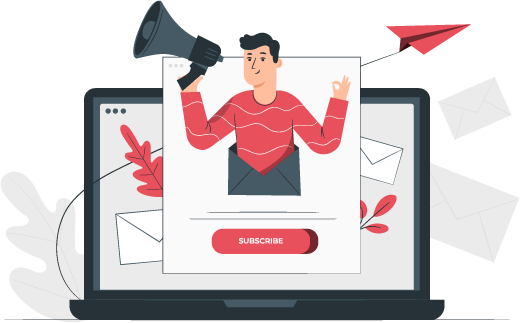 Why us?
IT SOLUTION is a PPC management company that has been a reliable service provider for PPC marketing for its customers for over ten years. Qualified and certified PPC specialists support customers with the implementation of search engine advertising and online marketing in general. The focus of the work is to create quality PPC campaigns for different search engines based on in-depth keyword research. When implementing the campaigns, we ensure that it develop optimal effect and reach the core target group and will surely bring maximum return on your advertisement investments.
Advantages we offer you as a
PPC management company:
Yield Results
ITSOLUTIONNYC PPC can yield results very quickly, unlike organic search
Reach Customers
With IT SOLUTION PPC you reach customers who use different search engines
With IT SOLUTION PPC, you reach customers who speak different languages
Set Budget
You set your own budget and fully take advantages of PPC by reaching your target audience
How do we work as a PPC management company?
Through our 12 years of experience, we provide our customers with the professional support. We always proceed by concerning the strategy exclusively and the strategies are custom-made according to requirements and potential outcomes of our clients. Despite the fact that, our customers are looked after characterized work steps, consistence with which ensures the quality and accomplishment of our work: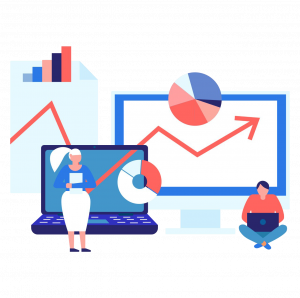 ITSolutionNYC's Methodology
Firstly, we examine the current situation of existing campaigns, in case it is available and determine existing potential in the PPC marketing did up until now. We also do a necessities bunch analysis that provides information about the business as of our clients. With the assistance of these analyzes, we work into the plan of action and adopt the strategy which is suitable for the business area, products, and services as well as target groups of customers and achieve high-quality and correct traffic.
Once the coordination has been completed, the campaigns are set up according to best practices, and monitoring and optimization are started. As indicated by the acquired experiences, we find out the target groups and this keeps the wastage low from the beginning. Through continuous monitoring and targeted optimization of the campaigns, we achieve the best possible money saving advantage proportion for our clients.
In the next step, we coordinate the objectives and the technique in detail with the customer. It is important to us that the pay per click marketing we carry out impeccably and consistently fits into the marketing strategy. We guarantee transparency so that our clients are always aware of which steps we are taking or going to take.
After completion of the campaign client will receive a report about the performance. This report provides all information about all the formats and orientations which is best or most effective for work. We also take more endorsements from the results for further action. By analyzing this information exhaustively, the pay per click budget can be used even more explicitly for future campaigns.
Clients not only get monthly reports of ongoing campaigns but he can also give suggestions for further actions.
PPC Monitoring
We will measure each campaign and keyword for effectiveness, ensuring PPC efforts are yielding a positive ROI.
Our PPC services
Google AdWords advertising
Facebook advertising
YouTube advertising
strategic planning
Identification of keywords
Creation of the advertising copy
Campaign management
A / B campaign test
Notification and analysis
Expert advice
Do you have any questions about the PPC marketing services?
Contact us. We are happy to advise you extensively.